Constant Bone and Muscle Aches
by Jazzy
(Toledo, OH)
I have been having joint pains, and muscle spasms and aches (on and off) for over a year now.


I have been to neurologist, internists and they all just think I am a total hypochondriac.
Sometimes it hurts to even drive. I recently had a girlfriend spend the weekend and she started talking about vit D and the signs of vit D deficiency.
I felt like she was describing me!
I went to the health food store and got Vit D3 tablets (5,000IU) and started talking them a day ago.
My question is...if I do have a deficiency, when will I feel some relief from my aches and pain? How long will I have to take it for before I should feel less aches?
Thanks
Jazzy
Click here to read or post comments
Vitamin D level of 11 ng/ml and Bone Pain
by Sara

My doctor checked my Vitamin D Levels because of depression. My result of vitamin D 25 hydroxy was 11 ng/ml.

She put me on 50,000 a week x 12 weeks and then a re check. She also put me on fish oil capsules. I assume this will be enough to correct my Vitamin D Deficiency?


I also have muscle pain always, and bone pain. After reading your site, it sounds like a lot of my symptoms may be Vitamin D Deficiency related.



What do you think?



Click here to read or post comments
Back pain and bone pain
by Anitha

I am 27 years old. For the last one year i have been suffering from chronic lower back pain. I had my MRI done few months ago and my doctor suggested Physical Therapy but it did not help. Almost since one month i have been having some knee pain and upper back pain too. My physician suggested a blood test for general blood chemistry, vitamins , rheumatoid factor and ana.

It turned out that my vitamin d level was insufficient i.e 16.7 ng/ml. My doctor has prescribed 50,000 iu per week for four weeks. I would like to know the right dosage if i take vitamin d3 as a otc supplement instead of prescription.

Is 3,000 iu/day for two months good enough to restore my vitamin d levels to normal? When should i repeat my blood work?

How much exposure to sun and walking would you suggest? What type of strengthening exercise should i do? Also if my pain is due to vitamin d insufficiency will restoration of vitamin d to normal values ease my pain?

I am anxious about the time frame because i am planning for pregnancy in six months.

Kindly keep me updated.
Click here to read or post comments
Vitamin D and Bone Pain and No Energy
by April
(Montgomery, AL)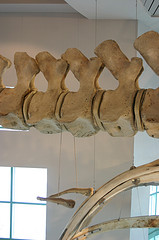 Bone Pain from VitaminD Deficiency


My doctor checked my Vitamin D levels with my check up. My result of vitamin D 25 hydroxy was 11 ng/ml. He prescribed 5000 IU for 6 months twice a week. I was have problems with no energy, I'm tired and my bones ache.


Could this be due to the Low Vitamin D Levels?





Photo by Ryan Somma
Click here to read or post comments
Severe Muscle Weakness/chronic muscle and bone pain.
by David S
(Richmond, VA)
I am a 26 year old male have in the last 4 years been diagnosed with muscular dystrophy. For about 10 years I had been noticing a steady decline in muscle strength. and now I am unable to walk up stairs. Since I am so young and the doctors could not recommend any options I started research, found an article about Vitamin D and made and appointment to see the endocrinologist.

My levels were at 4 ng/ml and I was given 1 pill of 50,000 of Vitamin d to take once a week for a month and have not been back for updated results as of yet. But after taking the pill, my pain was almost totally gone and back within 2 days. My question is, is this a common mis-diagnosis? Muscular dystrophy for a vitamin d deficiency?

I did have genetic testing and it did not find any match for the 11 or so types of MD they could test for. Since I am relatively young, I could not just take their word for it and just let my muscles waste away. Am I just hopeful or am I doing the right thing?

Thank you for reading.

David
Click here to read or post comments
Bone Scan And Vitamin D Deficiency
by Nancy
(Minnesota)
My recent bone scan 'lit me up' like a Christmas tree. Why would I 'glow' over so much of my body?

Although I had a full body scan because I had intense thigh pain (I also have damaged knee and low back pain), I didn't expect the upper half (head to mid-spine) of my body to show so brightly on the monitor.

When I met with my doctor to discuss the findings, he said he needed more information before concluding his diagnosis. He specifically asked me if I had ever been tested for vitamin D deficiency. I told him 'no'.

When I picked up my prescription, I was stunned to find out that he prescribed 50 THOUSAND(!) units of Vitamin D to be taken twice a week.

My doctor wants me to go in for more tests in the next couple of weeks.

What answers can you provide me with so I may be somewhat prepared before I have more tests run on me?

P.S. I'm only 44 years old.

Thank you.

Nancy
Click here to read or post comments
Bone pain and muscle weakness
by
(Tennessee)
I recently found out I have a vitamin D deficiency. My doctor prescribed 10,000 iu of vitamin d3 liquid pills daily for 6 weeks and I go back for retesting.

I am 2 weeks into my vitamin d treatments. The first day i took the vitamin d i had severe bone pain, and muscle weakness. It was so bad i was barely able to walk. I continued the vitamin d treatment because i have never had health insurance. This is the 1st time i have had insurance. I got it 1years ago. I am thinking i have had this deficiency for quite a long time. I have had pains in my legs since i was 12 years old.

My fingernails at that time had Beau's lines as well, they disappeared around 30 years of age. I am 35 now. For the last 5 years i have had lots of white spots on my finger nails. The bone pain is getting less and less. It is still very difficult to get up stairs, and up from a squatting position.

My doctor said my collar bones are deformed, and my fingers are also starting to bend? I also have an issue with being very clumsy. My forehead is getting a little bigger too. It seems to have halted since the vitamin d. I am going to see a Orthapedic surgeon soon to see about my bone pain. Should i get any other of my vitamin levels checked as well?

I also have really bad muscle twitching. That has been happening since i was a teen. It seems to be slowing down a lot. the way the bone pain is going it seems to be getting less and less each time. Though i ate some chocolate chip cookies, and they always make me constipated and gives me really bad abdominal pains, and bloating.

It seemed to start the pain cycle over again. Now it seems to be lessening again. I am eating chicken and rice and veggies only. It doesn't bother my stomach. Thank you for any advice.
Click here to read or post comments