I'm Kerri Knox, founder of
This Website
Easy-Immune-Health.com

Welcome to Easy-Immune-Health.com I'm Kerri Knox and I'm dedicated to helping you overcome your challenges with chronic illness. I am the owner and creator of this site as well as Side-Effects-Site.com and am a contributing member of FQResearch.org, a site dedicated to the awareness of the side effects of the Fluoroquinolone antibiotics. 
I began working as a Licensed Practical Nurse in 1994 and went on to receive my Registered Nursing License in 1996 and have been actively working in Emergency Rooms and Intensive Care Units ever since.
That's over 2 decades of caring for people with chronic illnesses.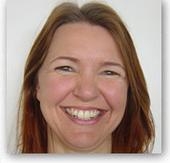 Now, as a Functional Medicine Practitioner, I'm dedicated to providing you health information that can make a big difference in your life and your health.
I work hard to provide you with the latest, best, most accurate health information that can make the biggest difference in your life. Everything is scrupulously researched and I've provided much of the research on the site so that you can cross reference and check the information for yourself as well.
Not only am I committed to helping you get the best and most useful information possible, but I'm committed a higher purpose as well- upholding your right to get that information. While you may take it for granted that you can get the information that I'm presenting here, there are those who want to make it so that you can't get this information until it has been 'approved' by a government agency who has determined for you whether the research is strong enough to allow you to be exposed to this information.
Please read this wonderful article called Remarks on the FDA's Perspective on Regulating Dietary Supplements that will show that your right to get health information is tenuous and must be defended whenever it is challenged.
If you also wish to help keep this site running, please consider using the
Easy Immune Health Product Store the next time you purchase your supplements online. Your support allows me to keep this site running and educating as many people as possible.
How I got Interested in solving your health problems

I grew up in Southern California, near Disneyland, and became interested in Health and Wellness at the age of 12 (really!) when I talked my mother into signing me up at the local gym. I was determined to get stronger so that I could beat my teammate at the shot put.
This wasn't your average fitness facility, either; this was a hard-core bodybuilder's gym! I never did beat Azucena Ruiz at the shot put, but at 15 years old, I won the California State Bench Press Championships!
Along the way, I absorbed all the latest information on health, nutrition, supplementation and exercise. In High School, I took an intensive program called 'Bio-Med' that was geared towards students 'fast tracking' into the medical field. I didn't go into the medical field right away, but eventually, during college, nursing found me.
After many years of being a nurse, I began to be realize how ineffective the medical community is at solving chronic health problems. Not finding any answers in the hospitals or doctors that I worked with, I began to research on my own how best to help people solve these chronic health problems- and I was amazed at the incredible number of effective and well-researched treatments that have solved thousands of people's health problems- including some of my own!
Some Health Problems of My Own

About this time I developed several yeast infections, a urinary tract infection, and an exam found a lump in my breast. Tests showed the lump was completely normal, but my doctor recommended a biopsy anyway!
Cut open a perfectly healthy breast!?
I refused.
For the other problems, I was sure that medication was not the long-term answer and I began to heal myself. Thousands of studies show the effectiveness of vitamins, herbs, nutrition, sunlight, and exercise therapies that western doctors almost never use.
Laboratory testing found that I had low level Adrenal Gland Fatigue, the H Pylori Bacteria in my stomach, a common parasite called Blastocystis Hominis and an Intestinal Candida Infection. All were able to be easily treated with dietary and lifestyle changes along with targeted nutritional supplements.
Since then, my eczema and allergy symptoms have gone away, I've had no more yeast infections or urinary tract infections and my chronic knee pain and energy levels have improved dramatically.
Sharing the knowledge
Since then, my clinical knowledge came together with my frustration over the prevalence of chronic illness, and I discovered Dr. Daniel Kalish's Functional Medicine Training. Functional Medicine is an intelligent, research-based approach to solving chronic health problems. Taken and given rave reviews by Dr. Joseph Mercola and Dr. Mark Hyman. 
So, as a result, I've been able to successfully help thousands of people overcome their chronic health problems. And this website was born to to teach people that there are alternatives to suffering with symptoms of chronic illness.  
I also got smart and began leveraging my knowledge in order to be able to help more people. Using the ultra-smart web hosting company called Sitesell.com, I'm able to help thousands of people every day with their health problems. I had zero website experience before creating this website and I seriously could not have created this website or had this lifestyle if it were not for them. 
Click the Video Below
To See How I Built My Sites Without ANY
Technical Skills or Special Knowledge
I'm currently living a semi-nomadic lifestyle in California and Nevada in my 40 foot RV and recently spent almost a year traveling through Central and South America, including: Uruguay, Argentina, Chile, Bolivia, Peru, Ecuador, Belize, and Columbia. I love traveling and helping people overcome their health challenges.
So, if you would like help with your health challenges, I do Telephone Consultations that can help you solve your frustrating health challenges.

In Good Health, 
Kerri Knox, RN
Functional Medicine Practitioner



Back to Top of About Kerri Knox Page

Go To Easy Immune System Health Home



---