Vitamin D Supplements while Getting Sun Exposure
If I'm taking 3000IU daily and go on vacation to Hawaii do I need to stop taking supplements while in the sun?


Click here to read or post comments
Taking Vitamin D and Getting Sunlight At the Same Time
by Liza
(Spain)
My vitamin d level is 14 and I am taking 10000 of vitamin d weekly prescribed by my doctor in the form of hidreferol, I live in spain, for four weeks and then 10000 of vitamin d twice a week for one month. Can I still sit in the sun for 20 minutes a day and take a multivitamin with 1000 iu of vitamin d?

Thank you,

Liza

Click here to read or post comments
Treating Vitamin D Deficiency With Sunlight
by Raghida
(Sydney)
I was tested for vitamin D six weeks ago, result was "21" which is very low. the doctor suggested that i take 2 tablets of D-supplement a day. I decided not to take the supplements.

Instead, i have been exposing my body (in a bikini) for half an hour every day for the past six weeks. (before 10am or after 4 pm)
How long should i continue before my D-levels climb to normal levels?

when should i have another test?

Have i made the right choice by exposing my body to sunlight rather than taking the tablets.

thank you

Click here to read or post comments
VITAMIN D / SUNLIGHT
by STEVE P
(HARRISBURG, PA)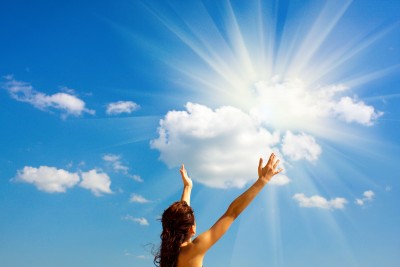 I'm Getting Sun How Can I Be Deficient
I AM A 67 YEAR OLD MALE WHO PLAYS GOLF 4-5 TIMES A WEEK IN THE HOT SUN...I RECENTLY HAD A VITAMIN D BLOOD TEST WHICH INDICATED MY LEVEL AS LOW, 19 L..

I DON'T UNDERSTAND HOW THIS CAN BE?? MY DOCTOR WANTS TO START ME ON VITAMIN D PERCRIPTION MEDS???

STEVE
Click here to read or post comments
Sun exposure and oral supplementation of Vit D
by Tara Lynne Myers
(Richland, Pa.)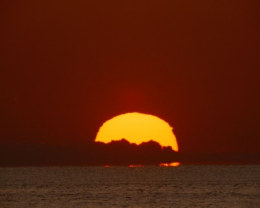 What about Sun Exposure and Vitamin d

I tan year-round, either in a tanning bed or outdoors, depending on the time of year.

I have osteopenia, and am supposed to take Calcium. Most of the calcium supplements have Vitamin D added.


Can this cause me to overdose on Vitamin D?




Click here to read or post comments
Vitamin D and Sunbathing
by Anna
(New York)
Recent blood work indicated that I'm grossly deficient in Vit. D. My Dr. has recommended 10,000IU a day for 3 months, and "moderate" sunlight, which he didn't explain. Now that it is finally summer, I am getting plenty of sunlight daily. I asked him if I should decrease my dosage on days that I'm getting enough sunlight (what exactly is that?). He reiterated that I needed the 10K daily and didn't really answer my question.

Your site is very very informative and interesting. I have read elsewhere that on days that you get sufficient sunlight, you should not take the supplement.

What do you recommend? I am 75 years of age and in good health otherwise.

Thanks so much.
A.Sofian
Click here to read or post comments