Can Vitamin D Deficiency Cause Balance Problems?
by Annette
(Manteca, CA)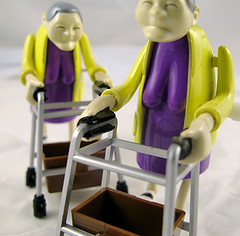 Could Balance Problems be a Symptom of Vitamin D Deficiency?
I am vitamin B-12 deficient; therefore I need to have monthly injections. Now my physician says I am vitamin D deficient as well (level 25 ng/ml out of 40ng/ml). So now I am taking a prescription Vitamin D pill for four weeks and then will move on to over the counter vitamin D.


Can Vitamin D Deficiency cause balance problems, brain fog and concentration issues like Vitamin B 12 Deficiency can?

Photo by Kevin Dooley