In Home Lab Testing
Unique Tests that Your Doctor
Doesn't Even Know About
---

All of these Laboratory Tests are done right in Your Own Home or Office.
1) You receive them in the MAIL
2) You perform the PAINLESS test
3) Send them right back to the company in the mail
4) You get a copy of the results
5) You get a phone call from a Knowledgeable Health Professional to explain your results and answer any questions you may have
It Doesn't Get Any Easier than That!
When the results are in, I'll Personally call you to discuss your results. You'll get REAL answers from a skilled Registered Nurse educated in both traditional and alternative health.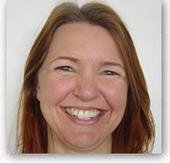 Kerri Knox, RN- The Immune Health Queen
Functional Medicine Practitioner
Easy Immune Health.com
---


In Home Laboratory Test Menu
---
Back to Top of In Home Lab Tests

Back to Easy Immune Health Home