Heart Palpitations from Vitamin D
by Kerri Knox, RN
(Your Easy Immune Health Host)
If you are having Heart Palpitations from Vitamin D and you have no other heart problems, you're not going crazy- this is a real problem that many people experience and that YOU can actually do something about. First of all, if you ARE having heart palpitations for ANY reason whatsoever, you absolutely must see a health care professional about this and 'rule out' anything serious that might be wrong with your heart.


Once you've seen a doctor and they give you a clean bill of health, then you can read the
Causes of Heart Palpitations
page to see why you are almost certainly experiencing magnesium deficiency. What does this have to do with heart palpitations from Vitamin D? Actually everything as you'll see in a moment.
Believe it or not, vitamin d requires a significant amount of magnesium in order to be converted into the active form in your bloodstream. Because of this, if you are magnesium deficient already- even if you don't KNOW that you are magnesium deficient- can sometimes get SEVERE
Signs of Magnesium Deficiency
after taking vitamin d. Please read the
Magnesium and Vitamin D
page in order to understand better how this could have happened to you.
Now, you probably are interested in solving this scary problem as well. Fortunately, you can read the page on
Magnesium Dosage
to learn more about whether magnesium is an appropriate way for you to help your
Heart Palpitations from Vitamin D
and appropriate dosages to take as well. If you have more questions about vitamin d and heart palpitations, you can browse already answered questions about it below....
Click here to read or post comments
Return to Question About Vitamin D Side Effects?.
Vitamin D is Giving Me Heart Palpitations and Cramps
by Heather
Hi my name is Heather, I have been taking 5,000 iu of vitamin d since october 2 2010 I have been feeling a little better but still kind of fatigued, depressed , panic attacks, heart palpitations ect.

I know am having terrible period problems since I have been on the d, such as 12 day periods and then sometimes painful periods where im doubled over with rectal pain and heavier periods. I am 40 years old I almost want to stop the vitamin d because of my new period symptoms.do you think the low d or the vitamin is making me worse I am so confused.

Thanks,
Heather
Click here to read or post comments
Return to Question About Vitamin D Side Effects?.
Heart Palpitations So Bad after Taking Vitamin D that I Ended Up in the ER
I was told I was quite low on Vit. D and needed to take 4,000 IU. I Bought WEllese liquid since I cant swallow pills. Thirty min. after taking 3,500 IU my heart went quite funky. Then I had to pee every 15 min. It was constant and I was peeing a LOT.

By night I went to bed telling my husband I will never take that again. I went to sleep and got up to go potty. My heart was pounding and my legs would not straighten nor could they hold me up--it was as if there was INTENSE tension--no pain--just working soooooo hard to straighten, but yet they couldn't nor could they hold me.

I was scared and stayed in bed. The next day I still could not walk. I never ever had this before. I went to the ER and (husband carried me) and they said my electrolytes were all fine---and they had no idea what it was.I was hooked up to a monitor and throwing 8-15 pvcs a minute (I usually do have a lot, but not that many) and I could not stand. After they gave me IV fluids I was fine and could walk.

Now I am terrified to take the vitamin ever again. If my cbc and electrolytes were good, then my magnesium must have been ok---please can you explain? I have always been severely sensitive to to medications and so I don't take anything. Thank you.

Thank you,

Jessica
Click here to read or post comments
Return to Question About Vitamin D Side Effects?.
Can Vitamin D3 cause dizzyness or heart palpitations?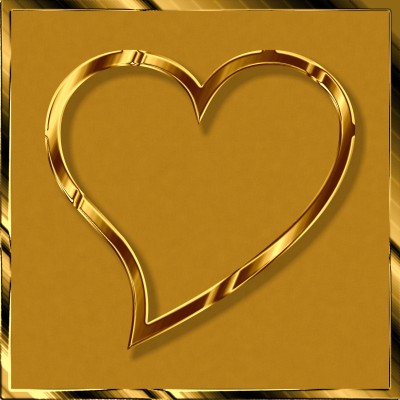 Vitamin D CAN Cause Heart Palpitations
My husband & I have been taking vitamin D3 in a spray form under the tongue, I was tested & was extremely low & prescribed a pill form for Vitamin D, but I chose to find it in a liquid form.

We've been taking it for 6 months, about 2 mo. ago added a B12 spray also, now my husband started having heart palpitations & I've been having dizziness, could we be having too much Vitamin D, especially with us out in the sun a lot more now that it's summer or could it be the Vitamin B12?

Thank you for your time!

Kimi Ramsey

Click here to read or post comments
Return to Question About Vitamin D Side Effects?.
Vitamin D and Palpitations
I have seen some posts on this site regarding heart palpitations and Vitamin D and I have a follow-on question.

Background:
I am male, overweight 41 years old and was physically inactive with a slow thyroid.

I used to have high triglycerides (320), My LDL was around 120, total Cholesterol was 180 and my HDL was very low (6).

Over the past 3 years I have been taking 10 mg Lipitor, 175 mg Sythroid, 6 pills a day of Fish Oil and I was up to 2,000 mg of Niaspan. My LDL went down to 66, HDL up to 39 and triglycerides around 155.
About 18 months ago, my doc said I was vitamin D difficient (22) and put me on 3,000 units of D3 + 2000mg of Calcium + Vitamin D.

About 3 months ago - he increased my Niaspan to 2,500 and changed my Vitamin D to 4,000 units and stopped the Calcium - within 10 days I started getting arryhthmias and heart palpitations - something I have never experienced before.

I now exercise riding 15 miles a night, losing weight and feeling great. All stress and echo and blood work show no problem with the heart including within norm numbers for Magnesium and Pottasium. And yet I still have the palpitations.

Stopped taking Vitamin D a few days ago and have not experienced anymore Palpitations. I know I need the Vitamin D but cannot bear the palps - what should I do?

Thanks,
C.


Click here to read or post comments