Is it Celiac or H Pylori?
by Jackie
(Michigan)

I was diagnosed with Hashimotos Thyroiditis 20 years ago and have been on Synthroid since. I am a 51 year old female. Since the onset of the Hashimotos my life has been hell. I have aching, blurred vision, fatigue and a host of stomach problems. Bloating, gas, heartburn,and no appetite.

One doctor told me I had Celiac Disease and have been on the diet for 7 months. Some of the bloating has decreased but the loose stool off and on has remained. Antibody levels for Celiac Disease were low and considered normal before I started on a Gluten Intolerance Diet.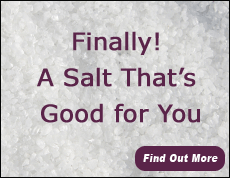 I have had a high WBC count for 20 years with no explanation from the medical doctors. I am allergic to casein, egg white, almonds and have also eliminated these from my diet. My last WBC was normal since the diet.
I still have heartburn off and on, nasal congestion in the morning and I am losing my teeth due to Periodontal Disease. I have had Periodontal surgery ect. The gums look great and no one knows why the teeth are mobile and I am losing them,.
My legs are very thin and my weight is 123. Before the diet I weighed 132. I am of medium frame and am 5 ft. 3 inches. I take no vitamins due to stomach upset when I have tried numerous ones in the past.
My Ferritin is 27 and was 47 before the diet. CBC considered normal, B12 normal. Thyroid levels normal.
Low Vitamin D in past now 57. I take digestive enzymes before meals and eat one yogurt a day with live cultures.
Normal Sed. rates,normal ANA. Strong family history of Autoimmune disease. Hysterectomy in 2005 ovaries remain and cervix. Yearly pap and pelvic normal. I don't drink any alcohol or drink milk or eat dairy except for the yogart. I am allergic to Pennicillin and Sulfa.
Could this possibly be the
H Pylori Bacteria
? What tests are needed to confirm it?
I appreciate any information that you can send me I am tired of feeling unwell and no answers.
Thank you for your time.
Sincerely,
Jackie