Getting a celiac diagnosis
by Mary benson
(Jasper, Tn)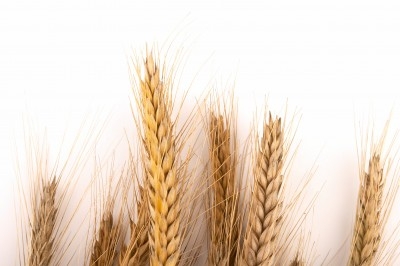 Getting a Celiac Diagnosis Can Be Difficult
How important is it to get a diagnosis when GI doctor just brushed it off. I am 70 and have been off wheat for 3 years, after discovering on my own how wheat makes me feel.
A year and a half ago I had 10 inches of my colon removed after repeated bouts of diverticulitis.
The GI said I would have to eat wheat for 2 months to be diagnosed. I feel so much better when eating mostly gluten free.
He said I was managing the intolerance well and just to keep doing what I'm doing now.
Click here to read or post comments
Return to Diagnosing Gluten Allergy.
Celiac Genes but MD says NOT positive at this time?
by Shannon Fusco
(Troy, NY, USA)
I suffer from what they call is clonic inertia and i do carry celiac genes but was told i am not currently positive. My 9 yr old is positive for Celiac on both labs and biopsy. My son's GI md went thru a family history and told me I really should go gluten free based on my symptoms. My GI MD said it is not necessary.

I have a really hard time w/weight loss and actually recently gained 10 lbs in the matter of 2 months and suffer from severe constipation/water retention. Should I go gluten free? I had 2 bowel impactions just last month and at one time was recommended for a total colectomy.

Help do you think I'd benefit from gluten free?


Click here to read or post comments
Return to Diagnosing Gluten Allergy.
Can it be Celiac even if there in no allergy?
by Lisa
(USA)
My daughter had horrible excema when she was 2-4, fatty poops, stomach cramping, cavities, until I picked up a flyer for Celiac and realized she had almost every symptom.

We cut gluten out of her diet. Needless to say we became 100% gluten free. That was 5 years ago. Now she is 9, and when she is even exposed to cookware that once cooked something with gluten she breaks out in itchiness, which eventually turns into her "gluten" rash or excema.

She also is starting to display discomfort with other foods, such as soy and dairy. We recently took her for blood testing to try to see if there is any severe allergy going on, but it all came back negative.

Now I am stumped as far as "proving" anything and where to stand with all of her outbreaks. I know it is gluten exposure, but can it be Celiac even if there in no allergy?

We also did the Celiac blood test, but since she has been gluten free for so long, the test really had no point. I also am wondering what steps to take next. We are gluten free and have a gluten free house, but her dad doesn't and she gets sick every time she is over there.

Even though she doesn't eat gluten, there is still trace amounts she eats, from him not checking labels good enough, and a kitchen that is covered in gluten.

Please help!

Click here to read or post comments
Return to Diagnosing Gluten Allergy.
Tested Negative for Celiac
by Joe
(Oak Hill, VA, USA)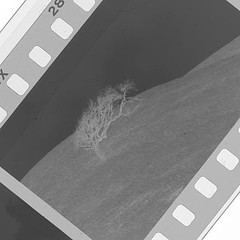 A Negative Celiac Disease Test...
I just went for a physical a couple of weeks ago and one of the many tests my doctor ordered was the Celiac test. I self-diagnosed my gluten sensitivity years ago and have been off of gluten and dairy for years. Although I do slip up about once every two or three months (pizza is my downfall).

I had been very gluten free for at least two weeks before taking the blood test. Could that be the reason it came back negative?

Or would I have tested positive no matter how long it had been since eating gluten if I'm truly gluten sensitive?

Should I suggest a re-test after eating gluten to confirm this?

Thanks!

Joe



Photo by Elaine with Grey Cats
Click here to read or post comments
Return to Diagnosing Gluten Allergy.
Low Vitamin D and IBS with Negative Blood Tests for Celiac
I'm 40 - slightly overweight, moderately active gal. I gained 40 pounds when I was 31-32 - and found out that I had hypothyroidism. I've been on medication ever since then, but it has not been easy to shed the weight.

The past 2 years have been a nightmare with repeated constipation,flatulence, partial intestinal obstruction, bloatedness, etc.

I thought I had IBS and am eating more soluble fiber. Doctor thought I might have had an intestinal infection because the SR test was high. But ok afterwards.

I Got worse and worse and took a detailed blood test - and found out low in Vit D. (S-25 OH is 23). Have lost some sensation in my toes. Both parents diabetics - all uncles, aunts etc.

The past few years have very large waistline - this worries me more than the excess weight. I am a borderline diabetic - no drugs. I eat right.

2 weeks ago I had an ephphany - could my IBS be celiac disease? I cut out gluten for 10 days - miraculously my bloatedness and flatulence improved and constipation too to some degree.

But the blood test shows no celiac disease though IGg and IGe are very high. Also thrombocytes are high. Serum iron and ferritin are very low.

I live in Scandinavia - no sun these days - only summer sun is ok. But can plan a vacation to sunnier areas if it will help.

Should I continue with the gluten free diet?
Is the hypothyroidism diagnosis wrong?
Should I go in for CT scan of large intestine?
Or MRI Abdomen?

Thank you so much in advance.

Franctic and in panic.

Click here to read or post comments
Return to Diagnosing Gluten Allergy.
Suggestive Biopsy for Celiac One Year and Negative the Next
by Sheridan
SHOULD I CONSULT WITH AN ENDOCRINOLOGIST TO GET TO THE BOTTOM OF WHETHER I HAVE GLUTEIN ALLERGY SYPTOMS? ONE SMALL INTESTINE BIOPSY WAS SUGGESTIVE FOR CELIAC BUT BLOOD TEST WAS NEGATIVE.

THE NEXT YEAR THE BIOPSY WAS NEGATIVE BUT NO FOLLOWUP BLOOD TEST WAS ORDERED. BACK IN 3 YEARS FOR ANOTHER SM INTESTINE BIOPSY. HAVE B12 AND VIT D DEFICIENCY. HAVE HAD H PYLORI IN THE PAST. TYPICAL SYMPTOMS AND MY GI DOCTOR SAYS IBS. ALSO HAD A LOW IGA BUT NO FOLLOWUP TESTS ORDERED

Click here to read or post comments
Return to Diagnosing Gluten Allergy.
How can I get further testing for celiac?
I have most of the symptoms on the list for celiac (and have had them for most of my 46 years.)
Most recently, I was diagnosed with osteoporosis. Blood tests revealed Vitamin D deficiency, but the screening for celiac (T-something antibodies) came back negative.

My doctor doesn't think I have celiac disease and so is unwilling to pursue further testing, but I would like to rule it out definitively. What is my next step?

I realize I can try to go gluten-free, but I've heard that's a bad idea before celiac testing as it can yield false negatives.

MC

Click here to read or post comments