Can Vitamin D make you hyperactive??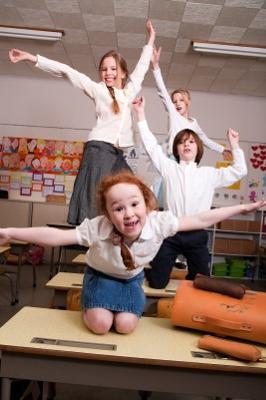 Can Vitamin D Make You Hyperactive?
I have a low level of vitamin D so my doctor has me taking supplemental D. I usually take it after eating, but today I took it on an empty stomach.


For the next 4 hours or so I was totally hyperactive: couldn't stop talking, restless, and unable to focus well.
Is it possible that taking the D on an empty stomach could have caused that?