Can a Vitamin D Deficiency Cause Mouth Problems?
by becky
(mi)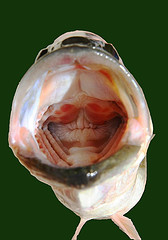 I Know That THESE Mouth Problems are NOT from Vitamin D Deficiency!
I have had some strange mouth problems lately. It started with my gums turning watermelon red and the a film like thrush (but not) coating my tongue.
Have you ever heard of anything like this?
It's been over 6 months.

Photo by Velo Steve