Give your Immune System Health
the Help that it Needs....


Strong and vibrant Immune System Health is the key to overcoming chronic health problems.My name is Kerri Knox. I've been a Registered Nurse for over a decade and now, as a Functional Medicine Practitioner who sees people with chronic health problems in my private practice every day, I've learned exactly what it takes for you to overcome your chronic health problems.

Having worked in Emergency Rooms and Intensive Care Units for over 10 years as a Registered Nurse, I was confused and frustrated at the inability of 'Western Medicine' to actually help people to get WELL! It was great for broken bones and appendicitis, but not so great for those with chronic 'uncurable' diseases, and I saw the same people in the hospital and in clinics over and over again trying to simply maintain their poor health and poor quality of life. This frustration inspired me to DO something about actually getting people WELL and improving their health- and I found that creating strong Immune System Health is the absolute key to getting well, overcoming illness and maintaining VIBRANT health!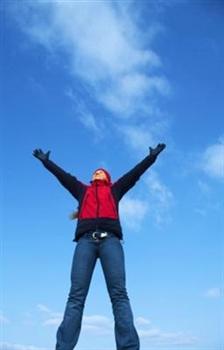 Make the Choice to Finally be Well!
In fact, 'Western Medicine' is so focused on managing disease that most people don't even REALIZE that they can overcome their health problems. But after working with thousands of people with health problems, in person and through my website and forums, I can assure you that you absolutely can overcome or at least SIGNIFICANTLY improve your 'incurable' chronic health issues- without drugs. Now that you know that you HAVE a choice, if you are willing to take the first steps to wellness, I'm committed to helping you feel better!
I'll share Scientifically Sound, Well Researched Secrets with you that few doctors know. Some of these secrets, like:
are secrets that have successfully helped tens of thousands of people to

REALLY

get well, improve their immune system health and

Stay

well.

To Your Good Health,

Kerri Knox
Registered Nurse and
Functional Medicine Practitioner

________________________________________________________________

Health Clinic
Do YOU know the Vitamin D facts? You should if you are concerned about your health.
If you have undiagnosed Gluten Sensitivity, treating any chronic illness will just be symptom relief.
Signs of Magnesium Deficiency are apparant when you know what to look for...
Vitamin B 12 Deficiency Symptoms are NOT likely to be what you think that they are!
Adrenal Gland fatigue - your doctor ISN'T Going to help you find out if you have it.
Doctors say that H pylori bacteria cause ulcers - not stress. Well, they are ALMOST right.
You would never know that the facts about selenium are so diverse... the selenium benefits, the function of selenium, what does selenium do??
What are the Melatonin Benefits for you? Should you even take melatonin? The benefits of melatonin for you and your family. Learn about the melatonin facts and fiction here..
Fibromyalgia is a SYMPTOM... What is the Fibromyalgia cause that is affecting YOU. The causes of fibromyalgia are complex, but can be FIXED. Fibromyalgia is NOT incurable.
Don't Forget about Causes of Congestive Heart Failure that no one wants to tell you about. Vitamin D Deficiency, carnitine and selenium are essential to consider
Ask Health Questions Here and get answers. 'I want answers to my health questions!' Nutrition questions answered by a Registered Nurse. Researched based
Good Bacteria are essential to good health. Probiotics could be the prescription for overcoming chronic illness.
Your Immune System Health Depends upon YOU. Don't suffer with Chronic Illnesses any more.
Understanding blood test results - let a nurse teach you about interpreting blood test results. Detailed instructions on understanding blood tests
How do you know if you have Increased Intestinal Permeability? Leaky gut syndrome allows SEWAGE to get into your bloodstream, fix that Leaky Gut today and get rid of Autoimmune Disease and more...
Treatment for peripheral neuropathy is closer than you think. Vitamin supplements for neuropathy can be effective treatment for neuropathy
Allergic Disease, Asthma, Allergies and Eczema, are primarily immune system disorders. Learn to improve your symptoms.
Privacy Policy for Easy Immune Health.com
Contact Me Here
A Collection of Fibromyalgia Books to help you overcome your Symptoms of Fibromyalgia
I'm Kerri Knox and I've been a Registered Nurse for over a decade. The Total Immune System Makeover is an easy step by step system to overcoming your chronic illnesses.
Why would you get Vitamin D Injections when Oral Vitamin D Supplements are FAR Superior!
If you are looking for a Substitute for Vegetable Oil, you're making the right choice. A vegetable oil substitute like coconut oil and rice bran oil can be much healthier
When you are choosing Carnitine Supplements, there are various forms. acetyl l carnitine, propionyl l carnitine, and liquid L carnitine. Which one will you choose?
The Easy Immune Health Site Blog is a great way to find out how to get well and STAY well. You will find ways to Overcome Chronic Health Problems that you will find no where else.