Functional Medicine
FINALLY!
A REAL Solution
To Your Most Challenging
Health Problems...
---
IMPORTANT NOTE:
Sorry, we are not accepting new clients at this time. Returning and existing clients for follow up consultations only. 
Submit Your Information Below
 To Be Notified When We
Start Accepting Clients Again 
---
Looking for an actual SOLUTION to your Health Problems? Then my Functional Medicine approach to health may be JUST the solution...

Are you suffering from chronic health problems? Maybe an autoimmune disorder, depression,chronic fatigue syndrome, fibromyalgia - even hormonal problems or infertility? Or maybe you just feel tired all the time.
If you are like most people with chronic health problems...
you've seen several doctors, taken the drugs and done the tests that they wanted, but nothing has helped. Am I right? You might be A LITTLE BIT better, but if you felt great, I doubt that you'd be reading this right now.
Following the advice of your doctor
and other conventional medical "wisdom"
got you where you are right now.
Are you happy with the state of your health?
The simple truth is that you,
just like millions of other Americans,
are suffering. Your feel terrible and
you're not likely to get any better listening to
the same advice that hasn't worked for you in the past.
Still reading?
Good.

Let's talk about how Functional Medicine
can find the causes of your health problems
so that you can finally get your health back.
I succeed in
getting you well
where others have failed...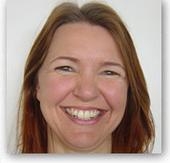 My name is Kerri Knox. I'm a Registered Nurse and Functional Medicine Practitioner and I'm here to help YOU overcome your chronic health problems.
As a Registered Nurse for over a decade, I'm strongly grounded in Western Medicine principles and Extremely Skilled in using Alternative and Nutritional therapies. That's the Functional Medicine Approach.
What, you've never heard of Functional Medicine?
Then Read This Article Entitled:

Functional Medicine
The Next Paradigm Shift in Health Care
I warn you, it's quite long, but it's NOT boring. It's intended for health care practitioners, but is a great introduction to learn more about what Functional Medicine is, what I do and how I do it.
The Functional Medicine approach uses scientifically based strategies that have been Proven to Work with tens of thousands of patients with chronic health problems.
I'm here to tell you
you CAN overcome
your health problems...

Shhhhh!! Don't tell anyone my secret... but most chronic health problems - are really only due to one of FIVE PROBLEMS!!


• Nutritional deficiencies
• Build up of toxic substances
• Hidden Intestinal Infections
• Subtle reactions to food
• Excessive Stress
Really, that's IT!!
Fibromyalgia, depression, autoimmune disease, overweight, chronic fatigue, migraines - even infertility - are all just symptoms of one of these 4 problems.
When you're eyes are opened to look for these problems and you have the Tools to FIND these problems, as I do, you find that they are causing The VAST MAJORITY of the chronic health problems that exist today!!
Finding and correcting even ONE of these problems will make a HUGE difference in your health.
Your symptoms disappear because the PROBLEM that caused your symptoms has been eliminated!
You will feel better because you ARE better!
Stop getting colds,
flus and infections...
Do you get colds and flu every year, sinus infections, painful urinary tract infections, bronchitis, vaginal yeast infections…
The fact is... these recurring infections, even colds, are not different problems, they are symptoms of the SAME problem that is ALWAYS there. The colds and infections are just symptoms of an immune system problem.
Since working with Kerri, I've had a heightened awareness of my immunity and how I haven't been sick in a long time. I think it's interesting that I might actually have a lot more control over my immunity than I thought -beyond diet, the occasional vitamin, and hand washing.

Lisa Doyle
Sunnyvale, Ca
Contrary to 'common wisdom' you DON'T get colds and flu by 'picking them up'. You get them because your immune system is not able to fight them off. That's why some people seem to always be sick and some people just NEVER seem to get sick.
By turning your immune system into an unstoppable machine, you can STOP getting these colds and infections!
I'll SHOW you
the SOURCE
of your problems...

I use IN HOME lab testing to SHOW you, in black and white, EXACTLY what your problem is.
Doctors don't use these Functional Medicine laboratory tests, even though they are readily available, accurate and easy to use.
And since they are done in your home with saliva, urine and stool there is no leaving home for testing, no painful blood draws. You won't have to take a day off of work or find childcare. No one even has to know that you are doing the tests!
These tests look for problems that your doctor won't look for:
♦ Gluten Intolerance
♦ Heavy metal toxicity
♦ Candida overgrowth
♦ Parasites
♦ Nutritional deficiencies
♦ Food allergies
♦ The H-Pylori bacteria
You'll get an entirely fresh perspective on the reason that you are experiencing problems.
Do you feel like you are just a diagnosis?

Consider this... the medical community is always out to get a diagnosis. But often when they can't find a problem, they tell you that your symptoms aren't real or that they are "all in your head"?
Every day, I work with people who are not believed, and every day, I find a REAL CAUSE of those problems -
• Nutritional deficiencies
• Build up of toxic substances
• Hidden Intestinal Infections
• Subtle food reactions


Believe me when I tell you that these so called "minor problems" like Candida overgrowth, adrenal fatigue, parasites or food allergies can cause MAJOR HAVOC with your health!!
By using these exclusive, extremely accurate Functional Medicine tests, I can PROVE that your symptoms are not 'all in your head'.
Kerri. Thank you so much. Sure wish I'd known about you years ago when I was in a small Mississippi town for 18 years and the doctors there almost killed me and wrecked my health! I even asked one doctor there who I knew on a personal level if there was a type of doctor whose specialty was improving your health, and he said no there wasn't! So glad I found out about Functional Medicine at last after I moved to Clarksville!

Lee H.
Clarksville, TN
You can STOP going from doctor to doctor just to be told that there is nothing wrong with you.
You can STOP getting complicated, expensive and uncomfortable tests that don't show anything - or worse, give you a lifetime problem with no hope of ever beating it.
Are you motivated to feel better..

Of course... you're going to want to start feeling better right away. So in the very first consultation, I analyze your diet and develop nutritional strategies that heal inflammation, decrease toxins, provide nutrients that you may be missing and possibly even help you to lose weight.
We'll discuss stressors in your life and help you decrease or eliminate the stress that you CAN change. And I'll teach you strategies to better manage the stress that you CAN'T change.
From day one.... you start on the Functional Medicine program and start getting better.
THEN I use the results of your laboratory tests to apply PROVEN Functional Medicine protocols that have been developed over decades of use. Thousands upon thousands of people have overcome their chronic health problems with these effective protocols.
Get ready to
Change your life...

I'm absolutely positive that no one has looked at your illness from the perspective of finding the SOURCE of your problem and eliminating it. But that's exactly what Functional Medicine does- finds the SOURCE of your problem.
Here's what you get when you work with me:
Initial Consultation: All my consultations are done in the comfort of your own home over the telephone. We'll talk for 45 minutes to 1 hour and discuss, IN DEPTH, all of the possible contributors to your health problems. I'll LISTEN to your problems and together, we'll figure out your UNIQUE needs.
Unlimited Email Support: For as long as you remain my client, you will have access to email support for any and all questions that you may have.
Specialized Laboratory Testing in Your Home: I have a WIDE variety of laboratory testing options that we choose together based on your unique conditions. All Functional Medicine laboratory tests are done on saliva, urine and stool so they can be done in your home or office WITHOUT blood draws or laboratory visits.
Adrenal Hormone Testing:
This test will show how your body has reacted to the cumulative stress in your life. Everyone with chronic health problems has adrenal stress; support of the adrenals can boost metabolism and immune system functioning.
Comprehensive Parasite Testing:
Parasitic infections are one of the MAIN CAUSES of chronic health problems- one that is rarely looked for in traditional medicine.
H Pylori Bacteria Testing:
H pylori is a bacteria in the stomach that is most famous for causing ulcers. But one half of the ENTIRE WORLD'S POPULATION has this bacteria - and most of them do NOT have ulcers!

Doctors generally will not suspect H Pylori unless you have severe digestive problems. But every day, my clients report DRAMATIC IMPROVEMENTS when H pylori is eliminated. It's no exaggeration to say that this test right here could change your life!
Female Hormone Testing:
If you have a female hormone imbalance, this test is for you! This test tracks your hormone levels throughout the entire month and gives you information about your hormones that you won't see anywhere else.

This is a POWERFUL and accurate salivary test that NO CONVENTIONAL MEDICALS DOCTORS are using- the vast majority don't even know that it EXISTS!
Comprehensive Metabolic Testing:
This is the Big Daddy of all tests! From ONE SINGLE URINE SAMPLE, you will get more information about your health than you could ever imagine.

It can tell you about:

• Your liver's health and it's ability to detoxify chemicals in your environment
• Whether you have a bacterial or yeast overgrowth infection
• Vitamin and Mineral Deficiencies
• Your body's fat-burning ability
• The ability of your cells to metabolize energy


From this information, we can determine:

• Nutritional modifications and supplements that will MOST improve your health
• What nutritional supplements are UNNECESSARY for YOU
• The biggest drains on your health
• The priorities of your health treatment

You won't find this test in ANY doctor's office- which is unfortunate because it will give you more insight into your health than any other test out there!
Many other tests:
• Men's Hormone Testing
• Breast Cancer Risk Panel
• Comprehensive Food Allergy Testing
• Immune System Function Test
• Heavy Metal Toxicity Testing
• Vitamin D Deficiency Testing
A Personalized Health Action Plan:
I'll make sure that you have a written plan personalized to your exact needs. It will outline exactly what you need to get well. You'll always know what your plan is and what you'll be doing next.
A 100% money back guarantee on my Consultation Fee: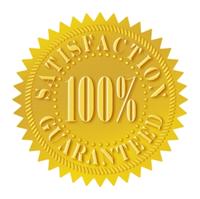 Yes, you heard that right. I'm SO CONFIDENT that you WILL FEEL AMAZING that your satisfaction is guaranteed!
Simply try my Functional Medicine Program for 60 days. Anytime after that, simply let me know in writing and I'll return my consultation fee for up to a year -no questions asked! It's that simple
NO other practitioner will offer you that. Not your chiropractor, not your massage therapist and CERTAINLY not your doctor.
You've got nothing to lose and every opportunity to finally get well.
OK, I'm ready to Change My Life!

Imagine FINALLY feeling good again...

Imagine being able to play with your kids or grand kids without having to sit down from exhaustion or pain. What would it be like if you could wake up in the morning looking forward to your day...
I'm sure that you'd be willing to pay THOUSANDS, maybe even tens of thousands of dollars to get your health back, wouldn't you?
Your health is PRICELESS!! But you don't have to pay a fortune for good health.
---
My Initial Consultation is
$249.00.
.
Most people spend AT LEAST that much on co payments for doctor's visits and their portion of the medications that they take.
Yes,I Want
My First Consultation
$249.00


SORRY: Not accepting new clients at this time. See below if you are an existing client.

I'm Already a Client
Follow Up Consultation
$49.99
If you're like most people with chronic health problems, you spend AT LEAST that much in out of pocket expenses for doctor's visits, medications and procedures; not to mention what it's cost you already in time off of work!
Wouldn't you rather spend your money to actually Feel Good rather than spending it on maintaining your current ill health?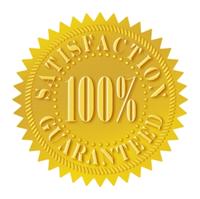 And again, I'm so confident that you are going to feel GREAT, you have a 100% money back guarantee for my consultation fee.
Just try my program out for 60 days. Follow the instructions and work with the program. If after 60 days, if you want your money back for any reason, just let me know and I'll return my consultation fee up to a year after your purchase. No questions asked.
In Good Health,
Kerri Knox, RN
Functional Medicine Practitioner


PS.If you're like most people suffering from a chronic health problem, you have seen doctor after doctor without relief.
This is your chance to Finally Get Well. You REALLY don't have to suffer any longer.
When you get a consultation with me, you will get the experience of someone who actually gets people well -without drugs and without surgery!
With your initial consultation, you will get:
♦ A Comprehensive Evaluation of your health problems
♦ An entirely fresh perspective on your health issues
♦ Access to specialized in home laboratory testing that will show you aspects of your health no one has ever looked at before
♦ Discounts on the highest quality pharmaceutical-grade supplements that aren't available in stores

♦ Effective protocols developed by doctors in clinics over decades of use on real-life patients in real-life situations
Doctors just don't know how to deal with the unique challenges of chronic illnesses.
But I do!
                                               $249
         A small price to pay to get your life back, don't you think?
Yes,I Want
My First Consultation
$249.00


SORRY: Not accepting new clients at this time. See below if you are an existing client.

I'm Already a Client
Follow Up Consultation
$49.99
So you see, you really have NOTHING TO LOSE and your health to gain. Functional Medicine Practitioners are few and far between and few do telephone consultations. And it is the rare doctor who will do these tests or who would be skilled enough to know what to do with them even if he did.
Remember, I only take a limited number of clients. Act now, the quicker you get started the quicker you will feel better.  

Back to the Top of this Functional Medicine Page
Sorry, we're not accepting new clients at this time. Please enter your information below if you'd like to be notified when we begin accepting clients again.