Children's Vitamin d Dosage
by Cassie
(Cortland, NY)
I have a 5 year old and a 3 year old. They take a multivitamin with 500 iu and I have been giving each of them a supplement of 1000 iu. Total of 1500iu daily. Is this a good dose??? We live in NY. I plan to only give them the 500iu in their multivitamin in the summer. Is this a good plan? By the way...they have not been sick since starting the vitamin D 4 months ago!!


Next question.... I have a 9 month old (22 lb) baby. I have not been giving her any vitamin D. She is breast fed frequently and I take a prenatal vitamin with 500iu and another supplement of 2000 iu. Total of 2500 iu daily....Is she getting any of that through the breast milk? Should I supplement her? How much? What about in the summer?
Thank you so much for your guidance!
Cassie
Click here to read or post comments
Dosage of Vitamin D for my Family
by Kim
(Texas)
How Much Vitamin D For the Whole Family?
I have 3 children 9yr old boy, 7 yr old boy and 4 yr old girl, myself and my husband.

What are the sufficient supplemental doses to reach the 35-50ng/ml protective level as noted in the research of Dr. Hope Simpson's "seasonal stimulus"?



Photo by Emery Co
Click here to read or post comments
How Much is Too Much Vitamin D for Kids?
by Tricia
(Texas)
I have 10 and 7 year old boys. I give the 10 year old 3000 units of Chewable D3 a day and my 7 year old 2000 units of the same D3. I want them to get enough but I don't want to harm their little bodies at all. So what is a safe dose for them?

I have a history of cancer and I take about 5000 units of D3 a day is that enough?

Click here to read or post comments
Dosage of Vitamin D for a 2 Year Old
My son is 2yrs old. He will be 3 in January and his wt is 33lbs. I would like to give him extra vit D3 but, not sure what the right dosage I should be giving him.

His multivitamin has 150 IU. I never had his levels checked. Just wondering if there is a safe dosage to give him without getting his level checked right now.

Thank you,

Kelly

Click here to read or post comments
Vitamin D3 supplements for my 1 yr old?
by Julie Van Bysteren
(Klickitat, WA, USA)
I was able to find a gummy form of Vitamin D3 at 500iu/gummy bite. Would these be safe for my 1 yr old to take and at what dose? She has reflux that is exacerbated by milk, so she does not have much dairy, and I want to make sure that she is getting enough Vitamin D.

Thank you

Click here to read or post comments
Vit D Deficiency and Toddlers
by Aarti
(CT)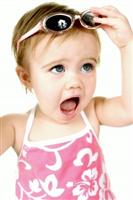 Vit D Deficiency and Toddlers
My daughter had a couple of fractures from low impact injuries(she was being evaluated for OI)She was 18 months at that time. The time of injuries were in January and February time frame.

My daughter is now 22 months old,and recently had her Vit D levels tested. It was 20 and was considered low. However my pediatrician says that this test is measured on an adult scale. The pediatric scale as to what is "normal" levels of Vit D for a child is not yet established.

Is this accurate? What is a Normal level of recommended Vit D for toddlers? What should we do next?

Could her fractures be caused by a Vit D deficiency? (she is not likely to have OI)

Also we were wondering since the injuries happened in January time frame in winter, could it have gone back up by May? She has been playing in the sun a LOT and her milk intake has gone up since. Btw, we live in Connecticut.

Thanks in advance for answereing my quieries.

Aarti

Click here to read or post comments
How much Vitamin D should children get?
by Marie
(Kentucky)
I have a 9-month old and a 3-year old. I have been severely vitamin D deficient for at least 4 years now and I've sporadically tried to treat it. (Now I mean business and am treating once and for all, continuously.) I breastfed both of my children and I'm still breastfeeding baby #2. They are probably deficient in Vitamin D, despite the fact that they do get out in the sun in summer months without sunscreen for a decent amount of time. How do I correct this in children so young? What kind of vitamin D supplements should they be getting (they obviously are too little for pills)? Do I need to get their blood levels checked? My pediatrician will likely not want to do this. Just curious what your recommendation for small children is. I am assuming the information on your website is intended for adults.
Click here to read or post comments