Infant Cavities: Is there a Vitamin D link?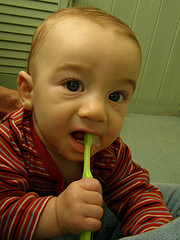 Yes, there IS a Connnection Between Vitamin D and Children's Teeth!
Some but not all of my children had/have badly decayed front teeth already in their first year even though they were not drinking from bottles.


I was wondering if a deficiency in vitamin D can be the cause.

Photo by treehouse1977