Can Addison's Disease be Cured?
by Delia Reed
(Herlong, CA)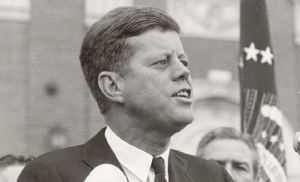 JFK Had Addison's and Was Supposed to Avoid Stress!
I have a Mennonite friend who was diagnosed with Addison's 2 years ago and is coming back with the Weston A. Price raw milk and high protein and enzymes studies. However, his doc told him his adrenal was "dead" and could never recover.


I reject that idea. But am I right? My friend is trying to get off the cortisone, he is buffing up with weightlifting, he sometimes skips a cortisol pill, he makes Kombucha tea and yogurt at home from his own goats' milk and I am very proud of him.
What is the reality about Addison's? Is his adrenal dead or will it recover?